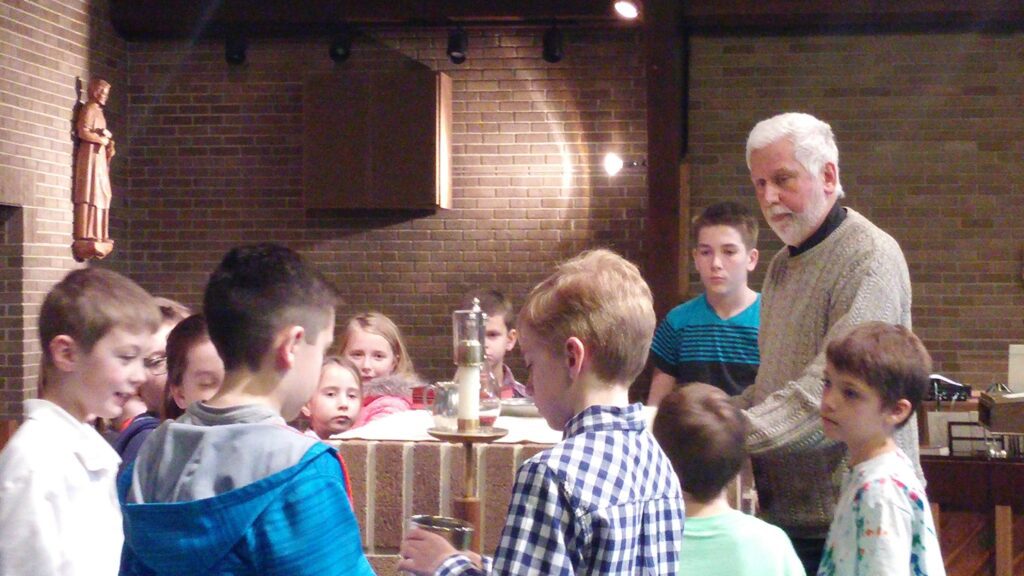 Coordinator of Faith Formation for Children and Youth: Sara Vance – Sara.vance@archbalt.org
The Faith Formation program for children and youth of Divine Mercy Parish is designed to connect people of all ages to life in the Church and the joy of faith in Christ. Through active learning, prayer, and community connection, we share faith with each other to build the Kingdom of God in our world.

Our program is strongly tied to scripture, our sacraments, and the tradition of the Catholic Church, and we hope everyone who participates in the Catechetical Ministries of Divine Mercy will grow in relationship with and his love for each one of us. The Divine Mercy Faith Formation team partners with parents to help strengthen the foundation of faith that begins in and continues in the home.

We commit ourselves to the importance of lifelong formation and strive to provide opportunities that strengthen faith in everyone—child, youth and adult. We look forward to the year ahead and hope that each child, teen or adult who is touched by this ministry will be more aware of the Holy Spirit alive in their own hearts, more committed to their own role as a disciple of Christ, and more excited about sharing the joy of the Gospel to the world!

Religious Education classes are held at the Education Center on the first floor of St. Joseph Church in Midland, MD. For directions to St. Joseph, please click here.

For more information on our programs for children and youth, see the information at the links on the page or contact us. We looking forward to sharing our faith with you!