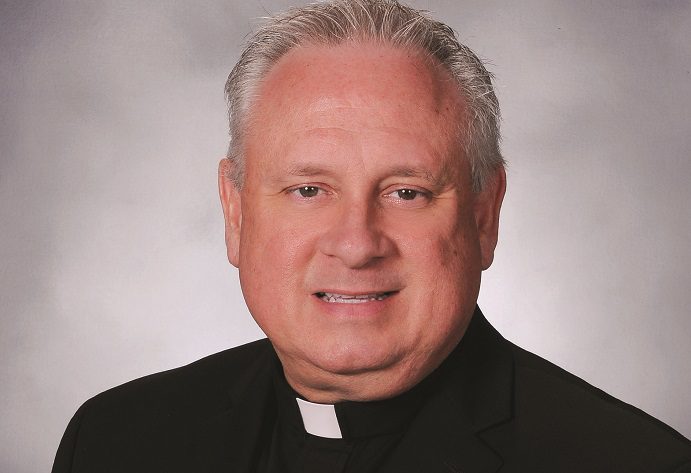 As Fr. Ed looks forward to a well-deserved retirement, we are excited to announce we will be welcoming Fr. Scott Kady as the new Shepherd of our Parish!
Fr. Scott was born and raised in Piedmont, W.V., the oldest of four children. He was a convert to the Catholic faith at 21 years of age. After moving to Houston, TX, he began working for the Saudi Arabian Oil Company's U.S. location. Taking an entry-level position in Houston, he eventually wound up in Saudi Arabia, where he would attend "underground" Masses.
After taking early retirement in 2011, he felt God's call to ministry and prayer. That journey resulted in his ordination to the priesthood in June 2021. He was ordained at St. Peter Church in Westernport, the same Church where he answered the call to the Catholic faith when he was a young man.
Fr. Scott's official title will be Administrator for the first year, and he will be officially installed as Pastor by Archbishop Lori in 2024. This is the common practice in our Archdiocese for first-time pastors. Whatever his title, we welcome him as our new shepherd!
We are delighted that Fr. Ed will continue to live in our parish and celebrate regular Masses while getting his well-deserved break from administrative duties. May God continue to bless and support Fr Scott and we call on the Holy Spirit to give him wisdom that will guide his leadership and service with us! May he feel the welcome,